Turfmaster offers a full landscape installation service to handle projects you may have in Mobile and Baldwin Counties. We have crews available to address any of your landscape needs, ranging from Tree and Shrub planting, Dirtwork, Sodding, Seeding, Retaining Walls, Landscape Pavers, Water Features, Landscape Lighting, and just about anything outdoors. Large or small, no project is something we can't handle so give us a call and get your free estimate today.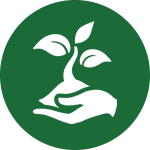 Tree and Shrub Planting
Turfmaster works with regional nurseries to provide the highest quality plant material that is affordable and hardy in the Mobile and Baldwin County area.
  Sodding
Turfmaster can provide several varieties of high quality sod. Our crews will prepare the area, lay the sod, and water in our installations. All of the sod we provide is guaranteed to be healthy and sustainable in our climate.
  Specialty Installation
Turfmaster crews have installed many specialized landscape features in Mobile and Baldwin counties. Features include retaining walls, landscape pavers, landscape lighting, and many other exciting landscape projects. Let us know what you are looking for and we can customize a plan for your budget.
  DesignTurfmaster can help you design the landscape of your dreams. With over 20 years of experience designing and installing some of the most beautiful landscapes, we have the knowledge to provide you with a design best suited for our unique climate on the Gulf Coast. We will meet with you to discuss exactly what you're looking for and can then provide you with a detailed drawing and cost analysis. Let us be your landscaping one stop shop!